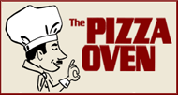 Web Page

Pizza Oven Charities' 2018 Benefit Dance


Friday, January 12, 2018
at 6:00 P.M. 2018 Benefit Dance
Presented by
Pizza Oven Charities

Friday, January 12, 2018
Canton Civic Center

Doors open at 6:00pm. Music from 7:00pm until 12:00am.

Music provided by Canton's own:
Jimmy & The Soul Blazers
AND
La Flavour

Canton Ex-Newsboys Charities
www.cantonexnewsies.com
All proceeds go to the purchase of shoes, coats, and clothing for our needy children in Stark County.

Ticket information to come...
Includes amazing entertainment, cash bar, auditorium seating, one personal pizza, and FREE parking!
Tickets available at Papa Bears Restaurant, all Pizza Oven locations or call Nancy at 330-494-0886.